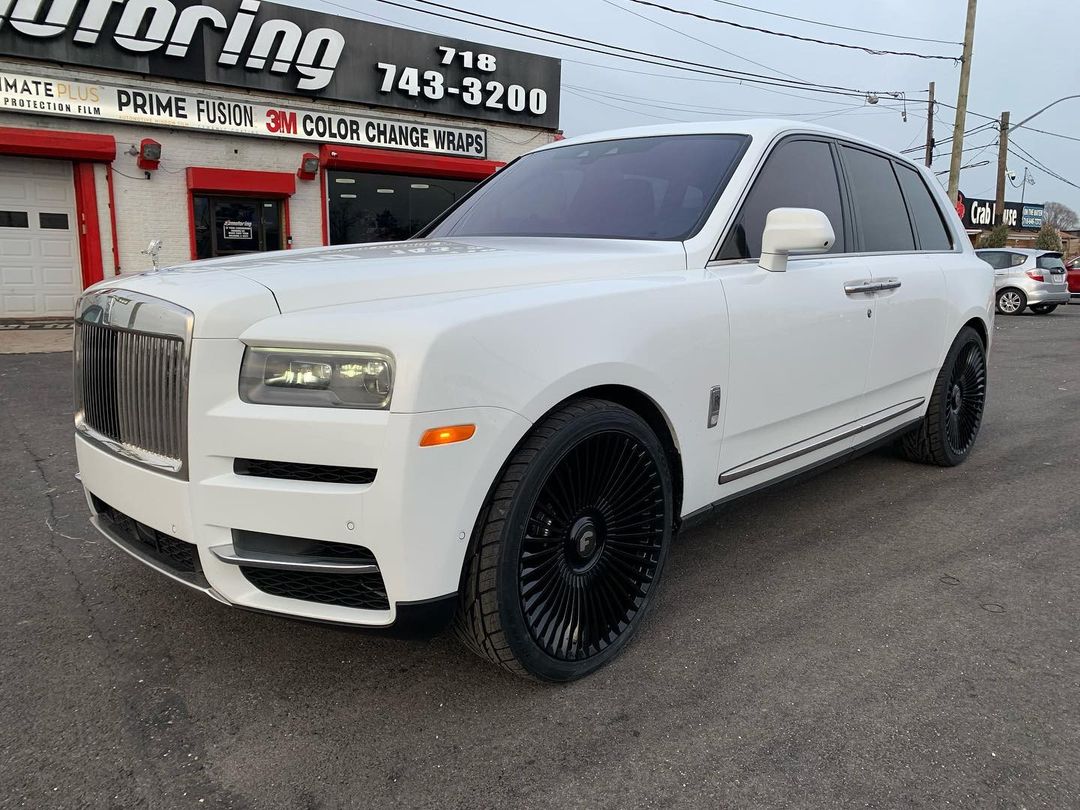 As the owner of a luxury model, you demand the absolute highest degree of protection for your vehicle. One deceptively simple way you can protect your vehicle is to install professional window tinting.
Tinted windows aren't just a cosmetic enhancement that makes your car look sleek—they're also a dynamic protective measure that will keep you and your car in peak condition for years and years. And if you want your car window tint installed by the cream of the crop to ensure maximum protection, then you need to call 212 Motoring.
Using 25+ years of experience in the car customization business, plus a state-of-the-art facility and high-tech equipment, we will provide you with immaculate automotive window tinting right here in Brooklyn.
So, ready to augment your driving experience and enjoy maximum longevity for your vehicle? Call or visit our car window tinting specialists today for a free estimate!
Cutting-Edge Window Tint Installation in Brooklyn
At 212 Motoring, installing your car window tint with the utmost precision is our highest priority. When you bring your vehicle to our Brooklyn facility for auto window tinting, you know for certain that our skilled technicians will take painstaking measures to ensure impeccable application and long-lasting results.
We achieve this by utilizing advanced fabrication and application techniques that involve equipment like CAD software and 3D printers. We measure and cut all of our window films using computerized technology that guarantees precision. This also provides the added bonus that a physical blade never comes in contact with your vehicle.
Furthermore, we perform the installation in our 100% dust-free facility, which means your window and windshield tints will be laid down seamlessly.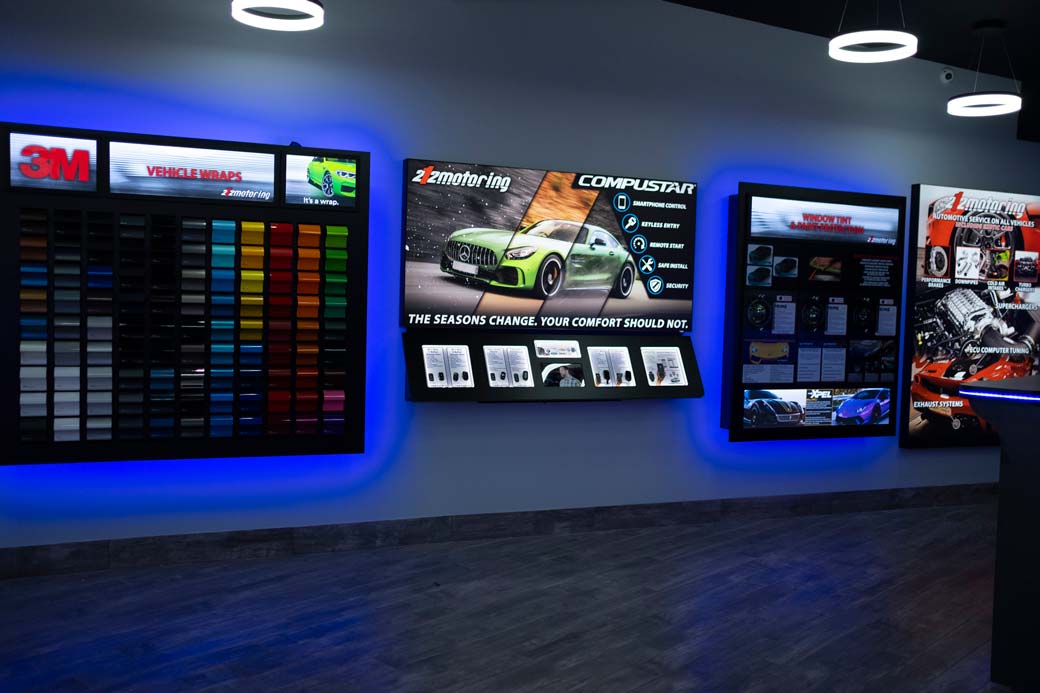 Tinting Car Windows Will Preserve Your Prized Possession
As an enthusiast for the comforts and niceties of high-end, luxury automobiles, you invest a lot of time and money in your ride. Not only do you devote more time to driving than most people, but you also take meticulous care of your interior and upholstery. Don't let the sun's UV rays degrade your investment!
When 212 Motoring expertly installs your window tinting, you'll enjoy nonstop protection, sleek aesthetics, and all the other advantages that come with professional-grade window films. Our auto window tinting service will give you:
Better temperature control due to reflection of solar heat
Improved privacy inside your vehicle
Defense against sun damage to your interior
Reduction of the harmful effects of UV rays on your skin
Protection from stone chips, bug splatters, and other things that could damage your windows
Prevention of sun glares that can make driving dangerous
When you collaborate with our car window tinting shop on the window films of your choosing, you'll soon have a car, truck, or SUV that is not only more appealing, but also safer and more comfortable.  
We've been Brooklyn's premier auto tinting shop since 1998, and we're ready to transform your car, truck, or SUV with the latest products and installation techniques. Contact us now to make an appointment!