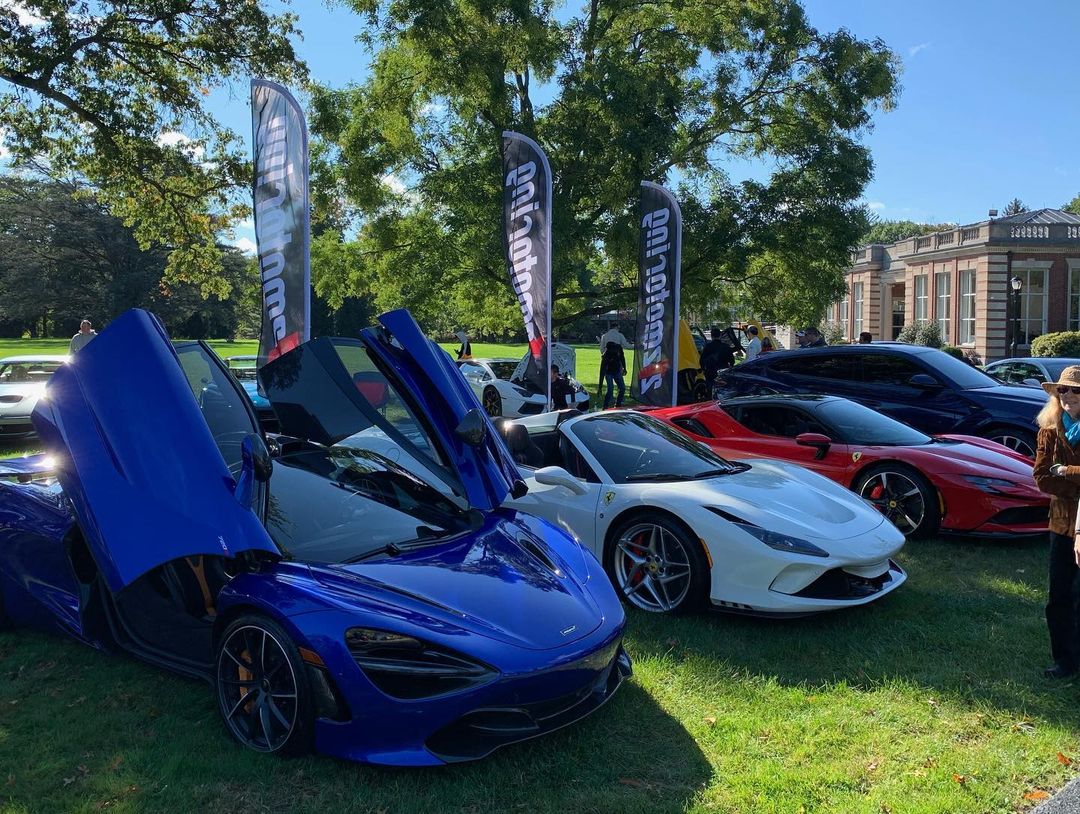 At 212 Motoring, we're more than your average car mod shop. We're automotive visionaries, and we're here to help you explore and discover the most electrifying possibilities for your vehicle. Our passion is building one-of-a-kind masterpieces and producing high-performance cars that test the limits of speed and sound.
Serving high-end clients and celebrities in Brooklyn, Queens, and surrounding parts of New York, we custom-design performance mods and cosmetic upgrades for cars, trucks, and SUVs of all makes and models. 
And unlike other aftermarket auto shops in the city, we don't shy away from luxury or international models. In fact, with 25+ years of experience, we have more confidence and expertise than most other car customization businesses nearby! Whether you're driving a Lamborghini, Mercedes, Rolls Royce, Bentley, or Ferrari, you can trust our knowledgeable and passionate car mod specialists to completely personalize every facet of your vehicle. 
When you choose 212 Motoring for engine mods, interior accents, and personalized upgrades, you'll be blown away by the transformation you see and feel. Give us a call or visit our state-of-the-art auto shop today!
Performance and Engine Modifications
Whatever you dream up, 212 Motoring can make it happen. Whether you want to get your car competition ready or you're just craving a little more horsepower for fun, you'll find the performance mods you need right here. And with our in-house fabrication capabilities thanks to CAD software and 3D printing technology, we're able to integrate all components, wiring, and hardware precisely to spec.
You can count on our specialists to flawlessly design and combine any of these popular car performance upgrades:
Engine mods
Performance chip tuning
Turbo upgrades
Bolt-on mods
Exhaust mods
True dual-exhaust systems
Exhaust headers
Cold air intakes
NOS systems
Superchargers
Fuel system upgrades
Drive trains
Brake upgrades
Muffler upgrades
Strut upgrades
Suspension system upgrades
Spark plug upgrades
Bushing replacements
Performance tires
And more!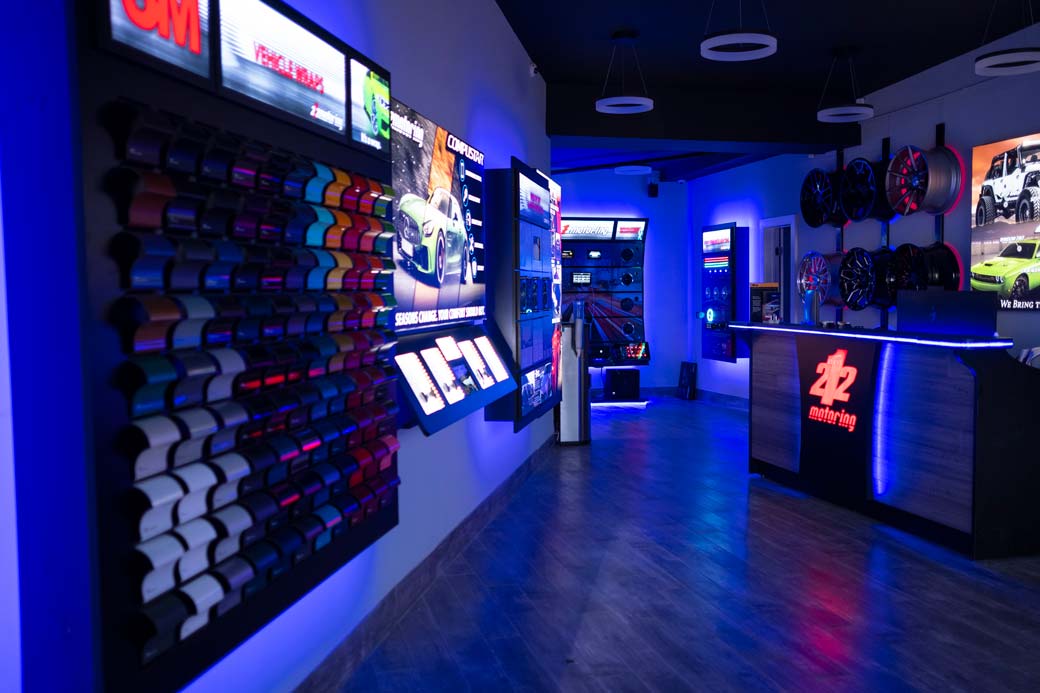 Made-to-Measure Interior and Exterior Car Mods
In addition to performance mods, 212 Motoring offers an exhilarating selection of interior and exterior car mods that will transform how your ride looks and feels. While the engine and exhaust mods will initially turn heads, the exterior car mods are what will keep them staring!
Standing out from the crowd in New York City isn't easy, but our team relishes a challenge. We love the opportunity to push the envelope and create a signature design that only belongs to you. From the initial design to the custom-fabricated coachwork to the final flourishes of trim-work, our specialists will leave you with a stunning, intensely personalized finished product.
Check out the desirable auto accessories we can install and integrate to give your car a brand-new look that's 100% unique:
New head units
Heated seats
Seat covers and upholstery
Floor liners
Chrome accents
Spoilers
HID/LED lights and headlights
Window tints
Car wraps
Paint protection film
Racing pedals
Custom shift knobs

Custom grilles

Car bras
Skid plates
Running boards
Wind deflectors

Lift kits

Grille guards

Tonneau covers

Cargo liners

Custom grilles

Running boards

Mud flaps

Tow hitches

Step bars

And much more!
At 212 Motoring, our options for custom car mods and auto accessories are limitless. For example, we recently installed a full bar in a VIP client's backseat! Truly, however you want to mod your car, our trailblazing auto shop can do it. 
We can also integrate new car electronics like remote starters, collision avoidance systems, and radar detectors. In fact, we are one of only a select few Stinger radar detector dealers in the entire country. Stinger provides military-level radar and laser systems for ticket avoidance.
Reach out today to get a free estimate on whatever car mods interest you! We've got options to fit every vehicle and style. Call or email us now!