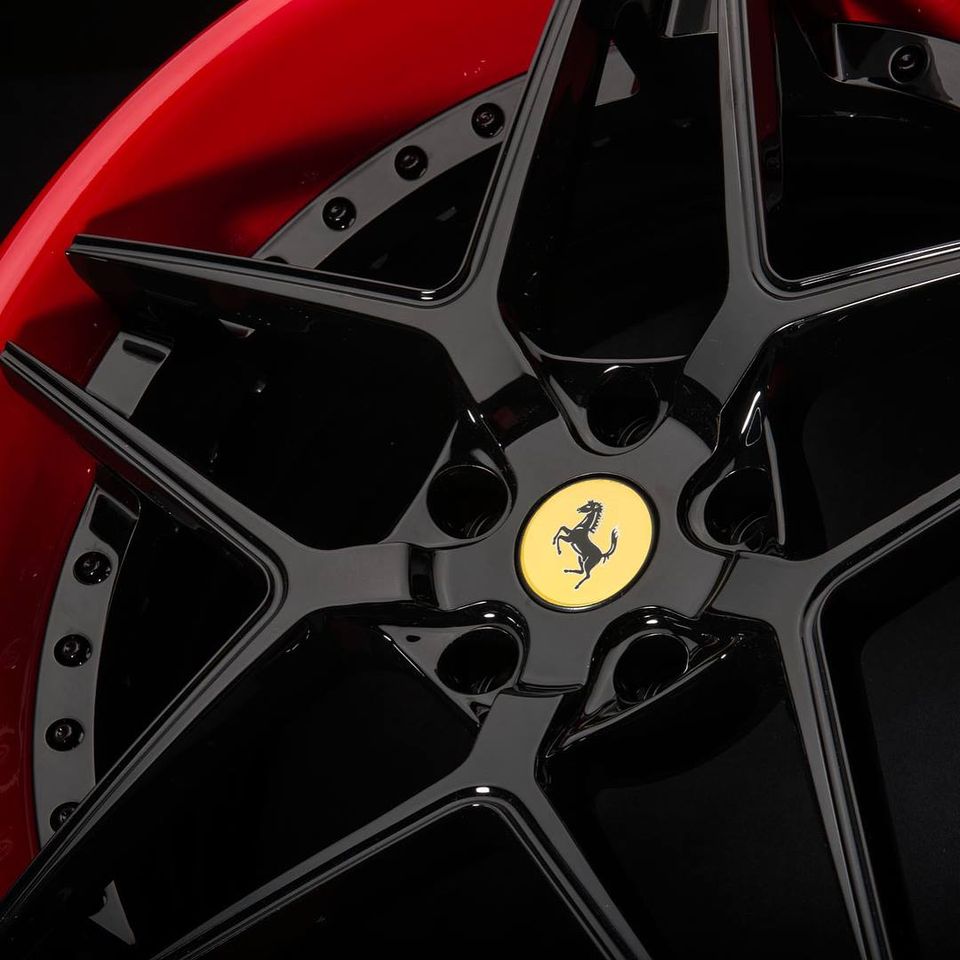 Get your car ready for the track, the streets, or the trail! At 212 Motoring, we have the custom wheel and tire packages you need to heighten your driving experience and style. Whether you need high-performance wheels for the race track, winter tires for slippery, snowy streets, or all-terrain wheels for off-roading adventures, our custom wheel shop is the place to go.
Not only will we draw on our intensive expertise to help you select the best performance tires and wheels for your needs, but we'll also customize the installation to fit your vehicle's parameters to a T. In fact, all of our wheel and tire packages are specifically designed for each individual vehicle, then mounted and balanced using the latest equipment from Hunter Road Force to ensure you get a vibration-free ride. 
So, make us your go-to tire and wheel shop in Brooklyn for cutting-edge products, knowledgeable service, and the fastest turnaround in NYC! In business since 1998, our custom wheel installers are ready to transform the way you drive. Call now!
Custom Wheel Packages
Fusing elegant appearance with accelerated performance, our aftermarket rims and custom wheels can be special-ordered so you get the exact match for your style. As Brooklyn's most versatile aftermarket auto shop, 212 Motoring is proud to enrich our selection of car mods with top-of-the-line wheels for cars, wheels for trucks, custom rims, and more. Whatever you're looking for in aftermarket wheels and rims, we'll make it happen for you. 
While other wheel installers may compromise on quality, we offer only custom rims and wheels from the manufacturers we'd trust with our own vehicles. To bring you the highest-quality products available, we get our aluminum performance wheels and rims from Forgiato, HRE, Ankry, Asanti, Lexani, and dozens of other top industry brands. In addition, our off-road wheels come from respected names like Fuel and Black Rhino. We also offer the latest in spinning wheel technology for that extra show and dazzle.
We offer an unbelievable selection of custom wheels for trucks, cars, and SUVs, and we're happy to design packages that coordinate with all of your other accents, trims, and wraps.
Swing by our custom wheel shop today to place your order for:
Chrome wheels

Colored wheels

Black wheels
Powder-coated wheels
Painted calipers
Spinners
And more!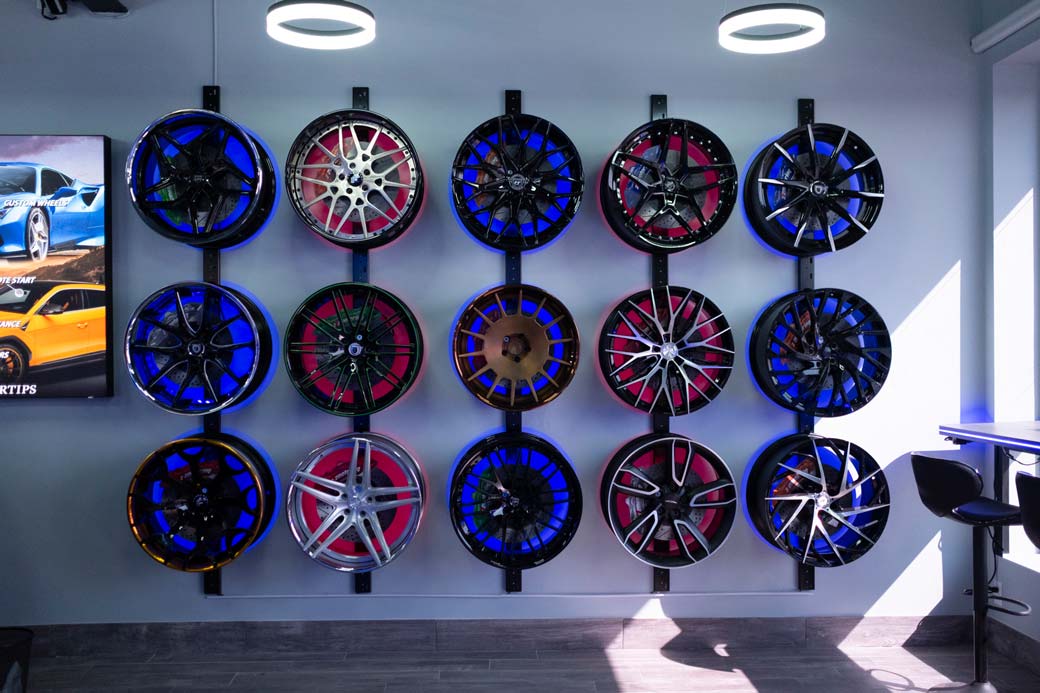 Whether you want a full blackout package for that stealth look, or you need to pair your freshly upgraded wheels with a suspension lift kit, you can count on us for expert-level customization and installation. Ultimately, our goal is for your performance rims and custom wheels to give you an unbeatable driving experience for years to come. 
In fact, that's why we warranty all of our work and honor all manufacturer warranties, as well!
And don't forget: We have the finest Hunter equipment on hand, including the new Road Force Elite Wheel Balancer to check runout on your tires before you experience any vibration on the road. We're also happy to correct a bad wheel fitment done by another wheel installer. 
Performance Tires for All Terrains
Installing a brand-new set of performance tires might be the single most valuable car mod you do. Nothing improves the way your car drives and handles like a strong set of custom tires. Thankfully, 212 Motoring is the custom tire shop you can trust to help you find the best performance tires for your particular needs.
Our high-performance tires come from Michelin, Pirelli, Yokohama, and TOYO to match your wheels. From street racers to off-roaders, we have something for everyone:
Ultra-high-performance tires
Low-profile tires
All-season sport tires
Super-sport tires
Street performance tires
Summer performance tires
Winter performance tires
Contact us today for a free estimate on your performance wheels, rims, and tires. We'll put in an order and provide expert installation when your aftermarket rims and tires arrive at our Brooklyn shop.
Upgrade now to custom car or truck rims and tires from 212 Motoring. We're here to give you the car mods you need, inside and out!