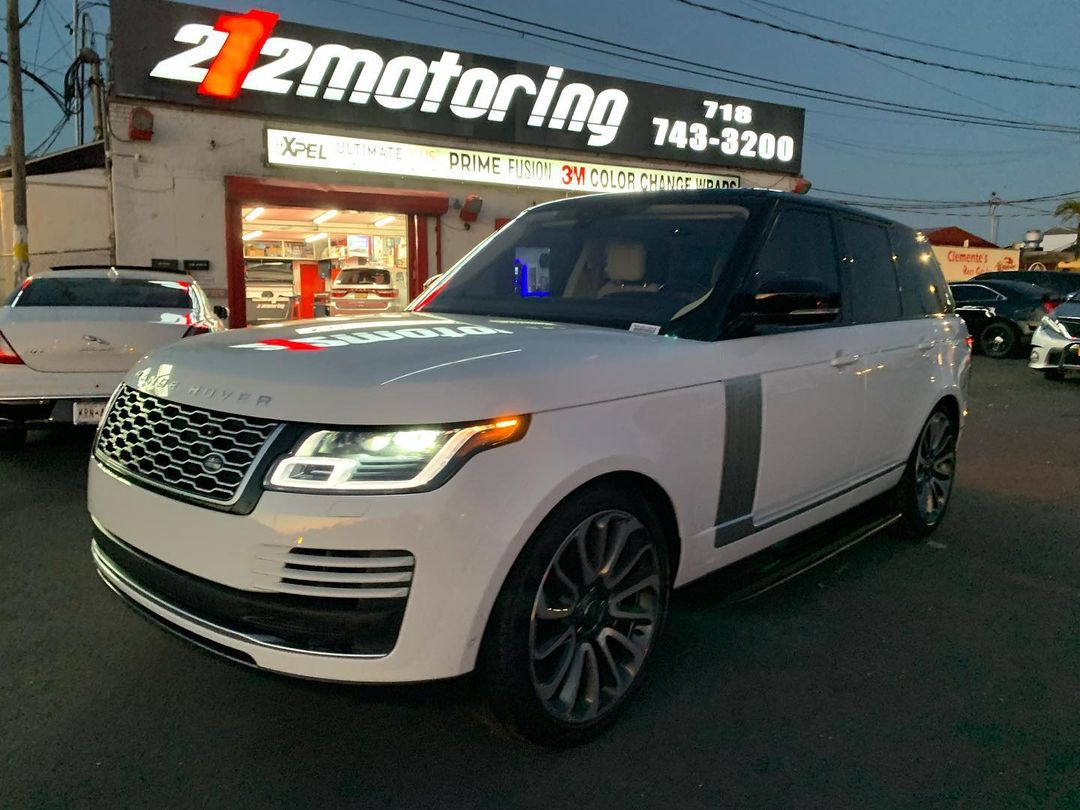 Looking for that wow factor to elevate your driving experience and impress your friends? With a high-end selection of custom car lights available for installation by 212 Motoring, you can finally have the bespoke automotive lighting you've been dreaming of.
From basic LED headlight swaps to elaborate interior lighting designs to ultramodern under-glow effects, our integration specialists can do it all. We're your cutting-edge resource in Brooklyn, Queens, and New York for customized LED lights for cars, trucks, and SUVs.
So, when you're ready to take your car customizing to the next level, our automotive lighting installers are standing by. To hear more about how we can design and integrate a diverse selection of exterior and interior car lights, give us a call or stop by our showroom!
Customized Car Lights to Fit Every Vehicle
We're your all-in-one automotive lighting supplier, designer, and installer. You won't believe the selection of car lights and custom installation options that we offer here at 212 Motoring.
To achieve the level of customization you crave for your lighting system, we perform all of our fabrications and fittings in house. We use CAD software and 3D printing to handcraft components like steel brackets, custom bezels, powder coating, and more. Ultimately, this state-of-the-art technology is what allows us to provide you with a fully personalized, integrated lighting system that blends into your vehicle seamlessly.
Some of the automotive lighting options we sell and install include, but are not limited to:
Aftermarket car headlights

Custom headlights
LED headlights

Projector headlights

Blue headlights
Demon eye headlights
Halo headlights (a.k.a. angel eye headlights)

Under-the-car lights
Neon and LED under-glow lights
Car door lights
Car door projector lights
LED interior lights
Multi-colored LED strip lights

Under-seat lighting

Dash lighting
Speaker lights
Dome lights

Grille lights

Aftermarket taillights
Aftermarket fog lights

And much more!
With a huge range of colors including white, red, orange, purple, blue, and green, our team has the custom car lights that will enhance your car's interior atmosphere, improve your visibility on the road, and drop jaws everywhere you go.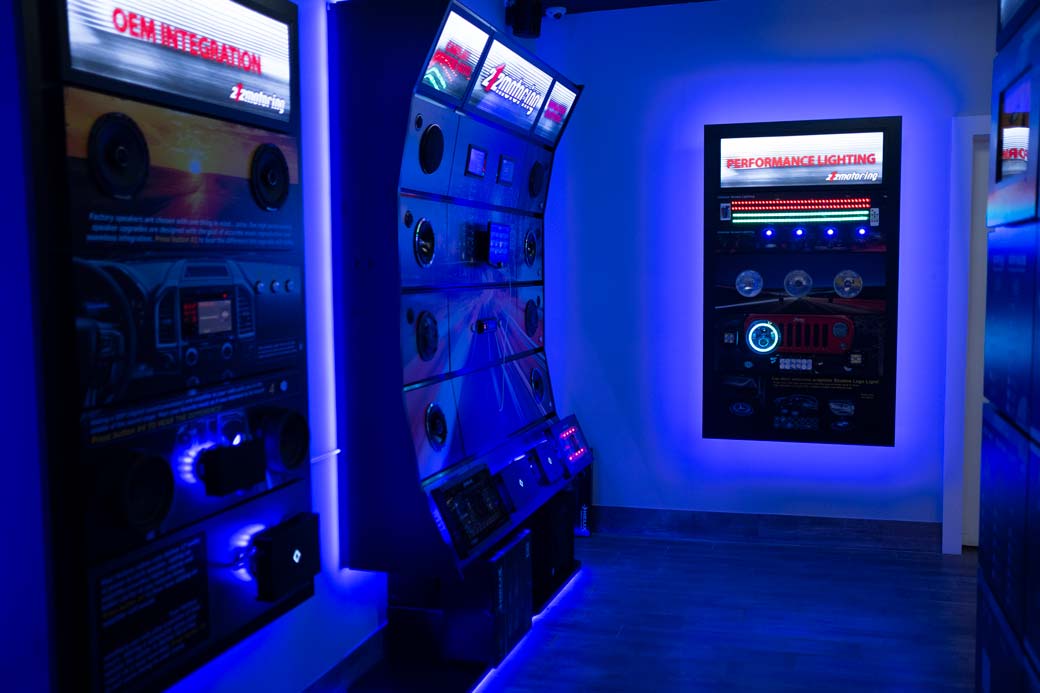 Car Light Installers With 25+ Years of Experience
We've been a locally owned and operated car customization business in Brooklyn since 1998, and our technicians always work with precision, efficiency, and ingenuity. From ambient lighting in your car to LED trailer lights on your truck, we have you and your ride taken care of. 
Our goal is always to help your aftermarket vehicle customization dreams come true, and our LED lights for cars and trucks will make that happen. Learn more about car headlights, interior lights, LED strip lights, and more when you call or visit our team in Brooklyn today!