Main Content
The Cream of the Crop in Car Customizations
Looking to elevate your driving experience? 212 Motoring has the bold vision, creative concepts, and technical expertise to provide you with the customized vehicle of your dreams. From bespoke car audio systems to custom wheel packages to tailor-made automotive wraps, there's no limit to what's possible. At our high-tech facility, we perform all designs and fabrications in house!
COVID-19 Update: Virtual Consultations Available
Our insane renovation is done! Come see our fully interactive, state-of-the-art showroom!
(718) 743-3200
Innovative Car Customizations Since '98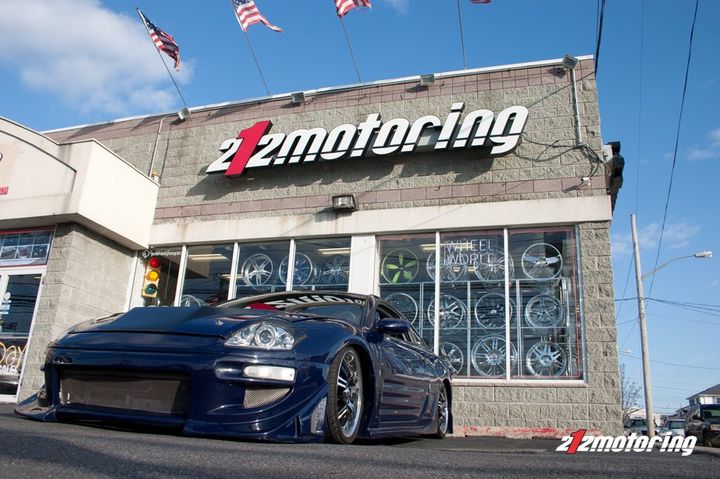 Best-in-Class Car Customization
At 212 Motoring, we operate beyond the confines of your typical car customization shop in NYC. With 25+ years of experience in the automotive aftermarket business, we're more passionate and knowledgeable than most other specialists in our field. We specialize in creating one-of-a-kind designs and producing highly personalized vehicles for our elite clients.
Just ask one of the many sports stars and entertainers we've done work for!
Whether we're designing custom car audio systems, installing exhaust and engine mods, or fitting high-performance wheel and tire packages, we're truly in our element when we're thinking outside the box and building unique solutions for fellow car enthusiasts. Watching an impressed client drive away with their tailor-made car wrapping, custom trim work, or upgraded suspension system is our favorite part of the job. 
When you demand the best for your vehicle, we're the high-end specialists you can trust. Call, message, or visit us today!
Handcrafted Car Interiors and Exteriors
212 Motoring is proud to be an exclusive car customization business in New York City. Our clientele is from all around the metro area, including Brooklyn, Queens, New York, Staten Island, Hempstead, and Valley Stream. However, we're often sought out by celebrities and prestigious clients from all across the country. 
But no matter what, we treat all of our clients with the highest level of service. Our mission is to give every person who walks through our door the VIP treatment, regardless of whether you roll up in a Nissan or a Lambo. We believe everyone deserves to have a vehicle they're proud to drive.
So, whether you want a concert-hall quality sound system or a distinctive, jaw-dropping vinyl wrap, we're the creative specialists you can trust. Contact us today!
For your extra protection, we're fully licensed and insured.